5 Online Dating Red Flags to Look For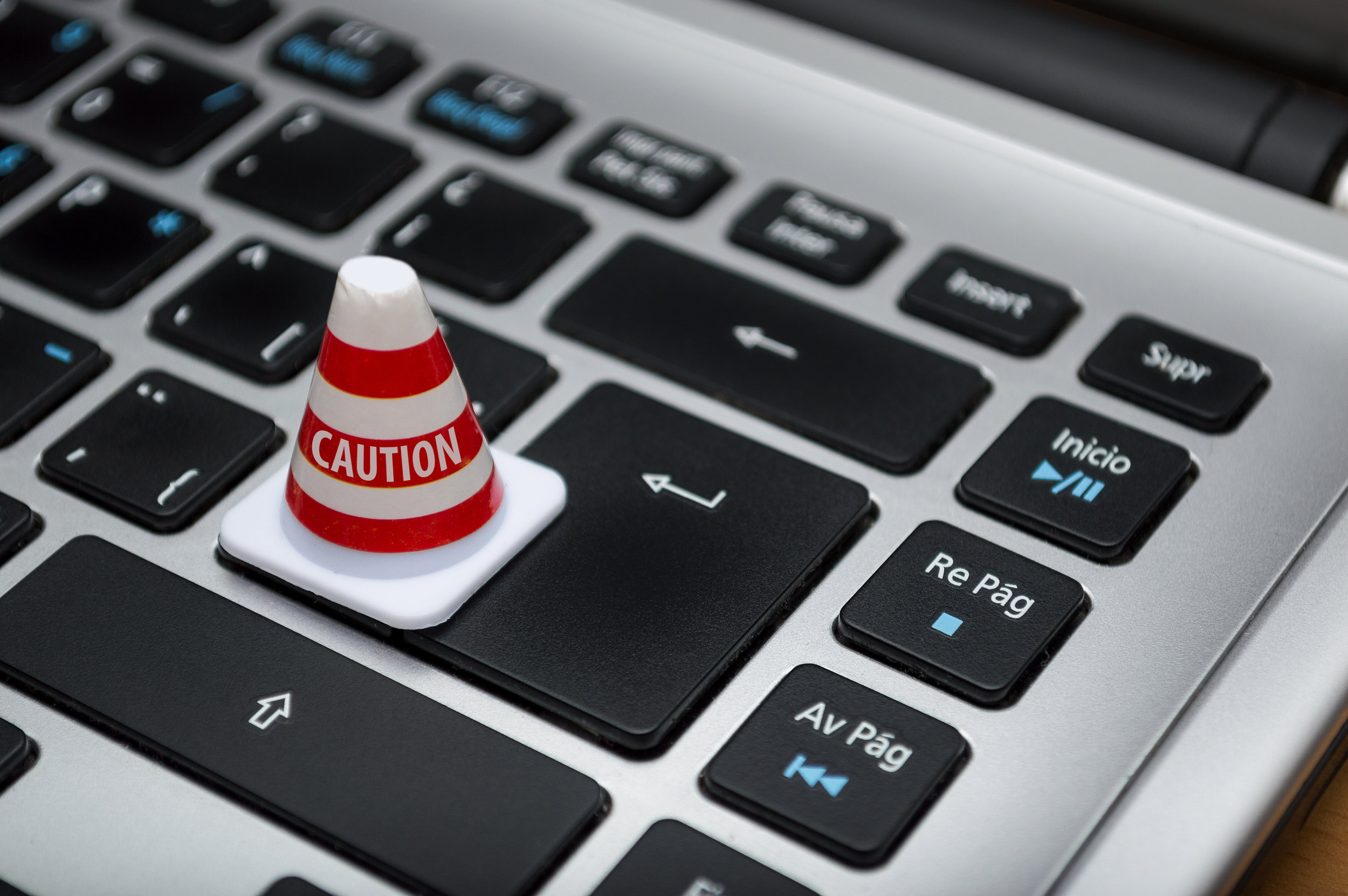 5 Online Dating Red Flags to
Look For
These days, dating apps are one of the most popular ways for people to seek out new relationships. Whether you're meeting someone in person for the first time, or connecting through an online source, safety needs to be top of mind.
In our opinion, it's always good to practice a little "stranger danger" in when it comes to the dating world. And the things to watch out for online may be a little different than on the street.
The formula for staying safe online is a little bit of common sense + practicing responsible dating habits.
Quick tips for identifying potential scammers, or less than genuine people.
Let's #KeepItSwoovy so you can find that perfect match.
1. Assess their profile.
One picture? No, thank you. If someone is serious about finding someone they'll put in the time to build their online profile. No photos or an empty bio are also red flags for potential scammers or bots. How do they communicate in written form? Do they write in all caps or nonsensical sentences? Do they list any hobbies or activities? It's always good to check in with the person about what they wrote in their bio in order to make sure it isn't nonsense (it's also always okay to just Google someone!).
2. Don't meet up outside of Swoovy events found in the app.
The events we post are organized and often involve other volunteers. If they suggest meeting up somewhere instead of one of the available volunteer events, we'd consider that a very red flag. Swoovy gives singles the opportunity to do some good with their time on a date. If the person you're chatting with isn't interested in volunteering, never seems to be available or tries to talk you into meeting them at a bar or their house, block and find someone else to do good with.
3. They bail on the date (potentially multiple times) — and for a really sad reason.
Some other behaviors to look out for include canceling the date by using strange family-related excuses. In the dating app world, scammers have been known to use emotional manipulation as a method of evoking pity from an unsuspecting individual. Often, they'll make up a problem concerning their mother or someone else close to them and end up asking for money or other sorts of compensation to help with the "problem." Now, you don't have to be too skeptical! Accidents do happen and at Swoovy we're all about kindness, but you are never expected to fix a stranger's problem.
4. Your personal information is being requested, and in-person is being avoided.
In general, it's good to practice a little discretion when you first meet someone. Of course, it's important to talk before the date but save the important stuff — like your last name, where you work, where you hang, etc. — for when you've actually met the person and you know you like their vibe. Often, scammers will attempt to create a fake relationship by consistently trying to text instead of meeting in person. If the person is asking you too many questions about yourself and they don't seem too keen on actually meeting up, consider that a red flag.
5. They insist on the date being a "surprise".
"Always tell your friends where you're going and when you'll be home," said Helen Fisher, a senior research fellow with the Kinsey Institute. Prior to the date, it's a smart idea to create a plan with a friend that includes checking in if you move to another location and, of course, checking in when you're safely home.
Taking precautions is worth the extra effort so that your dating life can be a fun and positive affair!
If you suspect you have come in to contact with a potential scammer on Swoovy make sure to choose the option to report their profile from within the app. We will investigate it right away!